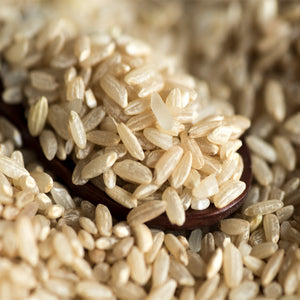 Brown rice is widely known as the healthier option when it comes to rice variants, because of its high fiber content and weight loss benefits. 
Brown rice is technically rice which has undergone milling only once and whose bran and germ — parts of a layer covering the rice grain — are still intact. Aside from having 6 times more fiber than white rice, brown rice is higher in nutrients like B vitamins, vitamin E, iron, phosphorous, essential fatty acids and more.
Order brown rice online now. Available in Metro Manila, Davao City, Cagayan de Oro City. Philippines! Free delivery!