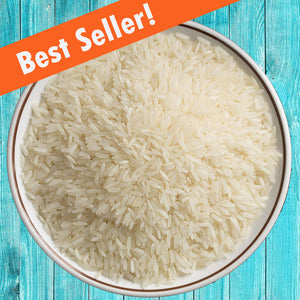 Bigas free delivery - Jasmine rice is a long grain rice with a delicate floral and buttery scent. 
Whole-grain varieties of jasmine rice, which range in color from brown to red to black, may be a healthier option than white rice because they contain more fiber, nutrients, and beneficial plant compounds.
The secret to cooking it perfectly is getting the right ratio of water to rice.
Order your Jasmine Rice now and get them  in 3 days!
Available in Metro Manila, Quezon, Cavite, Laguna, Rizal, Baguio, Dagupan, Cebu, Bacolod, Davao City, Cagayan de Oro City, Iligan City, Zamboanga City. Philippines!