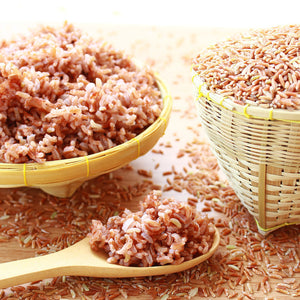 Red Rice now available in Metro Manila & Cagayan de Oro City!
Red rice is enriched with the goodness of antioxidants and magnesium, which helps in preventing and curing several diseases. Of late, with the growth of social media, Red rice has been a fad among people for its incredible health benefits. Here's how this magical rice can work wonders for several health problems

The fibre and bran in red rice can make you feel satiated for long and you're less likely to indulge in junk or binge eating after having red rice. All in all, it is weight-loss friendly. The bran present in red rice helps reduce cholesterol levels.